"Kanak" means "gold" or "wheat" in Hindi.
Naan, one of staple foods in India, is made from wheat.
It is deemed as life, and means a lot to Indian like rice to Japanese.
In a harvest season, golden wheat reminds us "The boughs bear most hang lowest".
We named our restaurant as "Kanak" because we want to shine but stay modest like wheat.

Authentic taste and atmosphere
Chidiya kanak serves healthy and comfort foods.
Because we use less oil, our menu is not heavy but rich enough to give authentic taste of Indian food.
We would like to our customer to feel at home, so we also make efforts in providing good atmosphere and service.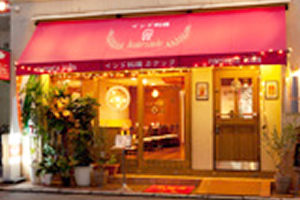 Vegetarian & Muslim people can also eat safely
India is the country with the largest number of vegetarians in the world.
Chidiya kanak 's dishes are vegetable-based oils that are vegetable.
You can also eat cuisine safely for vegetarians.
We will also cook Muslim people using halal food.
Please do not hesitate to tell the various requests and requests to the staff.
We arrange according to your request.